7. Transparency¶
By default PresenZ will render any transparent objects, such as a window, as a poster showing what is behind them.
In the previous section we explained that with deep reflections enabled, it will appear as a "stereoscopic poster", showing depth queues. This works quite well for transparent objects far away ( 10 meters or more ), or for complex refractive objects like a lamp or a vase. However, in the case of a close by transparent objects, such as a window, parallax trouble will show.

Above we can see the position of the VR camera inside the zone of view. The further you will be from the center of the ZOV, the stronger the effects of baked transparencies. In the image below you can see the effect this has on the scene.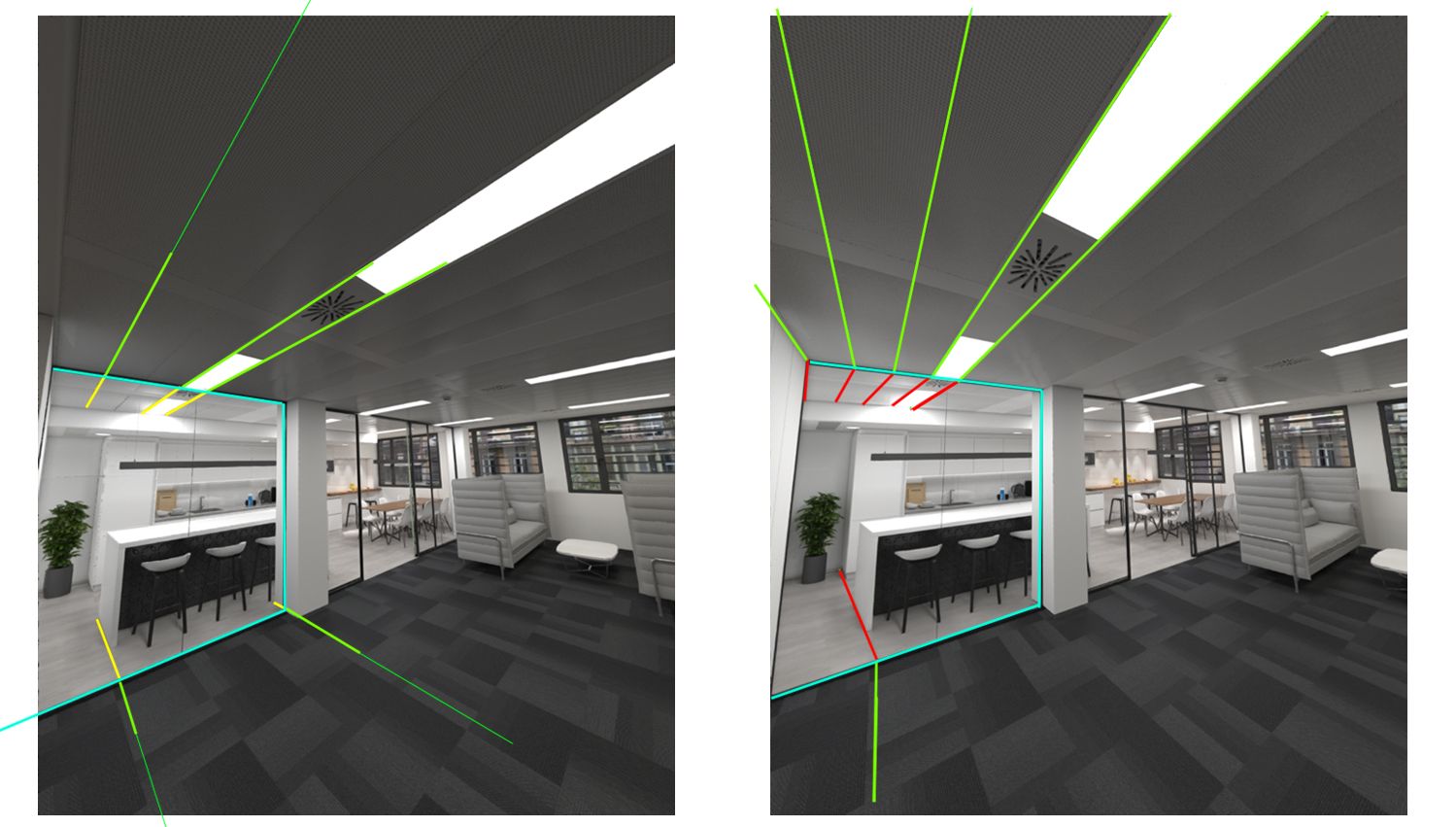 Using the native V-ray glass materials in PresenZ, will lead to a skewed perspective on objects behind glass. Almost as if they are coming towards the viewer. This is because the transparencies were baked on the glass. As we can see in the previous image on the left-hand side, it may seem like the transparency is correct from a certain angle. However, as soon as we move and look around inside the zone of view, the effects of the baked transparencies will be more noticeable, as shown in the right image.
PresenZ provides a solution to this problem for close by transparent objects by tagging them.