PresenZ for V-ray in 3ds max.¶
The PresenZ Floating Tool bar¶
When you have succesfully installed PresenZ and launch 3ds Max. You will see a toolbar appear with 5 buttons. This floating toolbar can be inserted into the UI as you please.

From left to right:
The PresenZ render dialog: An easy way to launch a render, usable with V-Ray distributive rendering.
PresenZ Camera: Create a PresenZ camera by clicking in the scene.
PresenZ merge UI: Opens the PresenZ Merger UI, which is by default in C:Program FilesPresenZPresenZ version for version 3dsMax and V-ray.

For more information you can visit the Utilities section of the documentation.

Glass Dialog: To tag a surface with the PresenZ glass attribute settings
Help: Will direct you to the PresenZ support page.
Updater: Updates PresenZ to the latest version.
If for some reason you do not see this toolbar on start you will have to navigate through the max menu. Press the Customize menu -> Show UI -> Show Floating Toolbars. This will show all the toolbars that are not locked in the UI. You will find the PresenZ toolbar here.
Creating a PresenZ Camera¶
Use the Icon to create a camera in the PresenZ toolbar.

You can find the PresenZ camera under the Camera -> Vray -> VRayPresenz.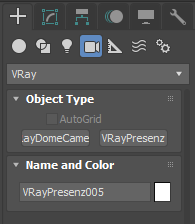 Create a camera in your viewport. Which should look something like the following: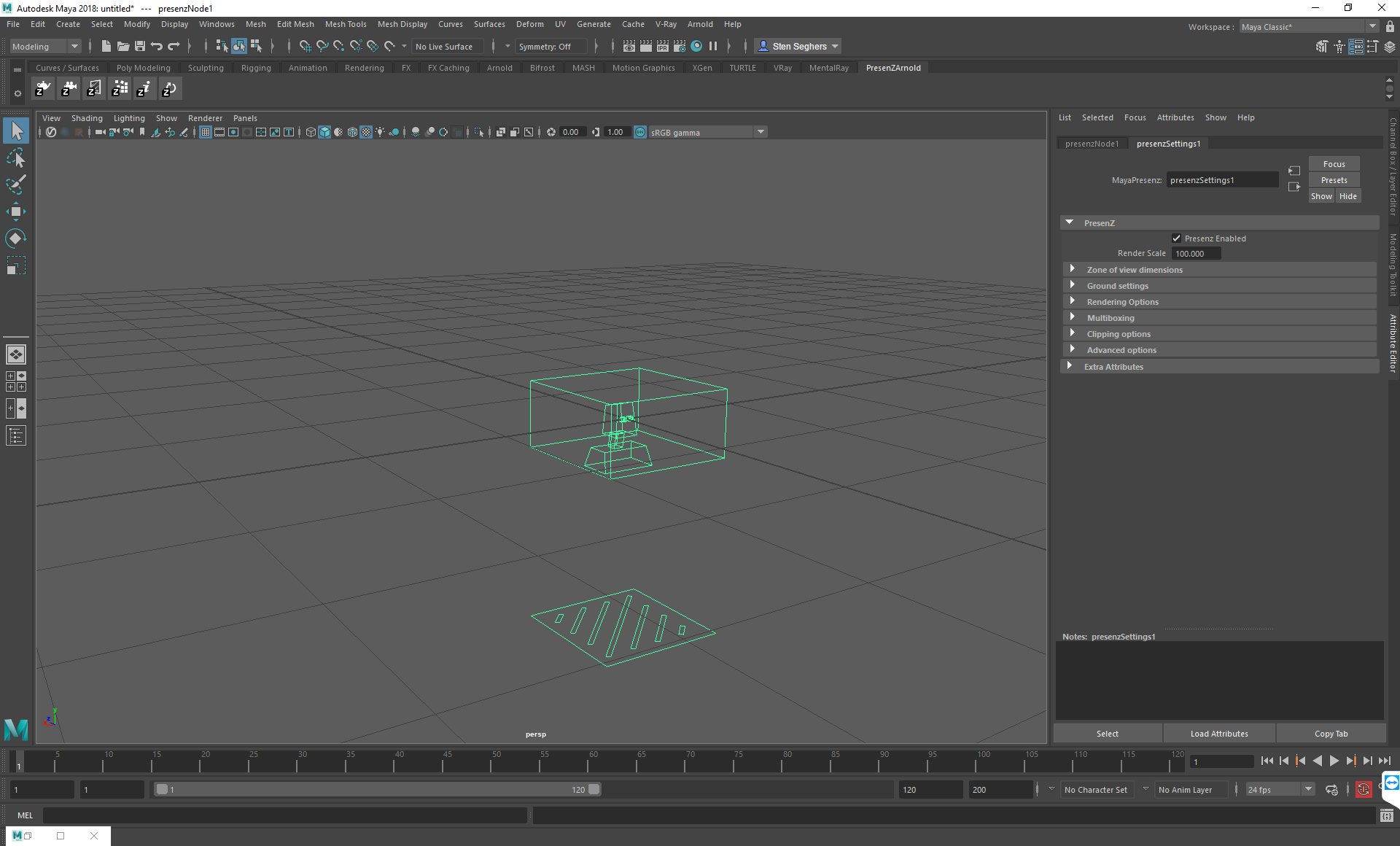 As you can see the camera is represented by a box ( the Zone of View ), with a viewer avatar inside it. The viewer avatar represents the VR viewer, so for instance its orientation corresponds to the default orientation of the VR viewer. We designed the User Interface this way so you can see what happens when you change certain parameters, for instance the size of the zone of view, the render scale or the viewer IPD.
PresenZ plugin Parameters¶
The PresenZ Parameter section is divided in 4 sections.